Provost and Executive Vice President
Courtesy Faculty, Division of Epidemiology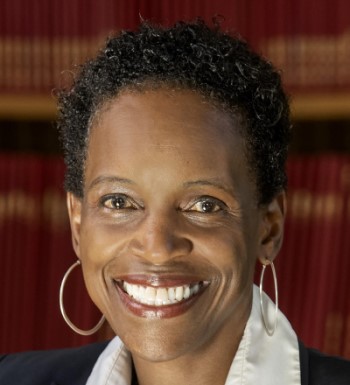 Melissa Gilliam MD, MPH is the Executive Vice President and Provost of The Ohio State University. Dr. Gilliam is the founder and director of Ci3, an interdisciplinary research center at the University of Chicago addressing the health of adolescents using technology, design, and narrative.
MD, Harvard University
MPH, University of Illinois at Chicago
MA, Oxford University
BA, Yale University
Erwin K, Fitzpatrick V, Norell, Gilliam M. Development of a Framework and Tool to Facilitate Cost-of-Care Conversations with Patients During Prenatal Care. Annals of Internal Medicine. Supplement: Cost-of-Care Conversations May 2019
Gilliam M, Hill BJ, Jaworski E, Sparrow A, Jones IB, Jagoda P. Increasing Anti-Tobacco Industry Attitudes Among Youth: A Pilot Study of a Multiplayer Educational Board Game. Games for Health Journal. 2019 8(1). https://doi.org/10.1089/g4h.2017.0186
Nelson A, Vieira CS, Fraser I, Burke AE, Gilliam M, Brache VBS. Bleeding Patterns With a 1-Year, Segesterone Acetate/Ethinyl Estradiol Contra
McCammon E, Bansal S, Hebert LE, Yan S, Menendez A & Gilliam ML (2020) Exploring young women's menstruation-related challenges in Uttar Pradesh, India, using the socio-ecological framework, Sexual and Reproductive Health Matters, 28:1, DOI: 10.1080/26410397.2020.1749342
Hebert L, Bansal S, Lee S, Yan S, Akinola M, Rhyne M, ... & Gilliam M. (2020). Understanding young women's experiences of gender inequality in Lucknow, Uttar Pradesh through story circles. International Journal of Adolescence and Youth, 25(1), 1-11. https://doi.org/10.1080/26410397.2020.1749342
Laursen L, Hebert L, Newton S, Norcott C, Gilliam M. (2020). Community violence exposure and adolescent pregnancy in Chicago. Journal of interpersonal violence, https://doi.org/10.1177/0886260520917509. 2020;3(11):e2024610. doi:10.1001/jamanetworkopen.2020.24610
Bansal S, McCammon E, Hebert L, Yan S, Tyler C, Menendez A, Gilliam M. Understanding Adolescent Experiences with Gender-Based Norms in India through a Participatory Storytelling Game. International Journal of Adolescence and Youth, 26:1, 12-26: https://doi.org/10.1080/02673843.2021.1873810
Perspectives on Sexual and Reproductive Health/Volume 52, Issue 4. P227-234, PMID: 33332717 https://doi.org/10.1363/psrh.12164
Young S, Brodyn A, Koppel R, Tyler C, Geppert A, Truehart A, Gilliam M. Provider and Patient Perspectives on a New Tangible Decision Aid Tool to Support Patient-Centered Contraceptive Counseling with Adolescents and Young Adults. PMID: 33096227 Journal of Pediatric & Adolescent Gynecology.
Gilliam M, Jensen J, Eisenberg D, Thomas M, Olaru A, Creinin M. Relationship of Parity and Prior Cesarean Delivery to Levonorgestrel 52mg intrauterine system expulsion over six years Contraception. 2021 Feb 27:S0010-7824(21)00054-8. doi: 10.1016/j.contraception.2021.02.013. Online ahead of print. PMID: 33651995