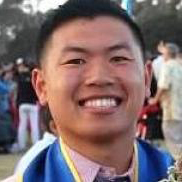 This blog post was written by Tim Dang.
I believe that as future health administrators we are entering an exciting time in healthcare. The healthcare industry is transforming from volume to value, causing a great deal of ambiguity, uncertainty, and overwhelming questions.
Fortunately, I have the privilege to work for and learn from a progressive health system that is at the forefront of this transformation, Intermountain Healthcare, and an innovative department that is bringing this transition into fruition, Population Health.
The Population Health Department focuses on three key strategies that bring value to their beneficiaries. The first is to redesign the delivery of care, focusing on best practices and evidenced best care. The second is to engage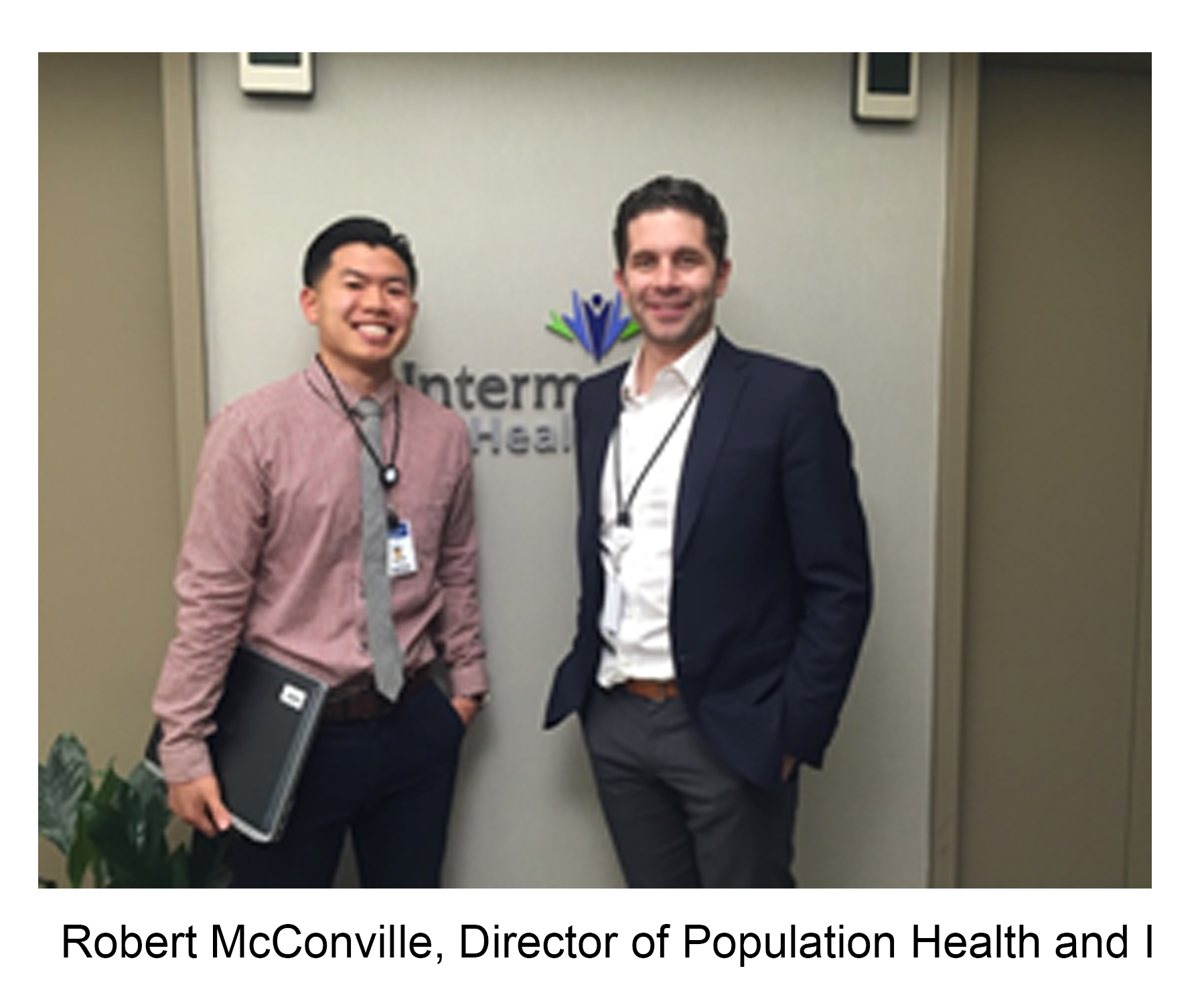 patients in their health and care choices. Finally, Intermountain is working to align financial incentives for everyone who has a stake in healthcare. Together these three strategies make up "Shared Accountability", Intermountain's ingredients for bringing value to the care they deliver at the lowest sustainable cost.
The most amazing aspect of my residency has been the chance to learn from highly intelligent healthcare leaders who share the common goal of improving population health. From having the opportunity to participate in high level strategic and operational meetings to contributing in smaller meetings centered around compliance, communication, policy, and strategic planning, it has been a priceless experience to witness and apply how the knowledge I learned from the OSU MHA program can be applied to real healthcare situations.
In addition, I am currently involved in two major projects. The first involves Intermountain's Physician Payment Model. The model incentivizes physicians to improve the health of the population by focusing on quality, patient experience, and product performance. If physicians are able to meet target or stretch (above target) goals, they will receive an upside bonus with no downside risk if goals are not met. The second project and the one I am most enthusiastic about involves the proposed rule by CMS, Medicare Access and CHIP Reauthorization Act (MACRA), which repealed sustainable growth rate formula that sought to cut Medicare payments by over 20% in 2015. Similar to Intermountain's Physician Payment Model, CMS envisions MACRA as the opportunity to transition the healthcare industry towards more value based care and reduce overall healthcare cost by making health systems, payers, and physicians accountable for the care delivered. Unlike Intermountain's Physician Payment Model, MACRA involves both upside and downside financial risk. Therefore, both these projects consist of many strategic implications as well as legal, operational, financial and clinical ramifications. All of which, makes being part of both these projects that much more thrilling!
Lastly, my experience living in Salt Lake City, Utah has been wonderful. I have been hiking the gorgeous Utah mountains weekly, waited in line for nearly 5 hours to be a part of Michael Jordan's first "Flu Game" Anniversary Pop-Up shop, and have visited Arches and Canyonlands National Park.
The best piece of advice I can give 1st year students is that if you have the chance to live in a new state and experience something different that involves your career aspirations, take it! It will provide you with personal and professional growth as well give you an experience that you will cherish forever. There is no better opportunity to do so then the summer administrative residency
Views, opinions, and advice expressed in the Public Health Buckeyes Blog are those of contributors and do not necessarily reflect the viewpoint of the College of Public Health.