Christopher M. Weghorst, PhD
Associate Dean for Research
Professor, Environmental Health Sciences
Christopher Weghorst works collaboratively with individual faculty members, divisions, and centers to advance the college's research mission. He directs the work of the Office of Research. Weghorst earned his PhD in Biomedical Sciences (Pathology) from the Medical College of Ohio. He has a distinguished record of research, including advances in food-based cancer prevention and cancer genetics.
You can reach Chris at (614) 247-4942 or weghorst [dot] 2
osu [dot] edu.
Staska Keefer, Director, Office of Research
Staska directs grant activities for the Office of Research. She leads pre-award services for the office and manages the large tobacco research center grant. She identifies and disseminates research funding opportunities, assists faculty with grantsmanship strategies, develops and analyzes budgets, advises investigators on project administration, and provides direction to other college grants staff.
You can reach Staska at 247-8328, in Cunz Hall Room 259, or at keefer [dot] 52
osu [dot] edu.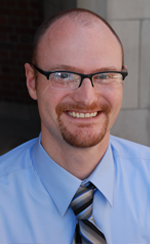 For help with post-award research support, contact Scot Erbe, Senior Grants and Contracts Specialist
Scot leads post-award grants management for the college, including compliance and laboratory safety and operations. He assists investigators with project administration and is our resident expert on non-personnel project expenditures such as sub-contracts, foreign subawards, purchase orders and consultant agreements. Scot has been an employee of Ohio State since 1999, previously worked in the Department of Molecular Virology, Immunology and Genetics as a laboratory manager, and earned his BA in Zoology from Ohio State.
You can reach Scot at 247-8727, in Cunz Hall Room 266, or at erbe [dot] 7
osu [dot] edu.
For help with pre and post-award research support, contact Amy Butala, Grants and Contracts Specialist
Amy serves as the Grants and Contracts Specialist for the College of Public Health's Office of Research, providing pre and post award support. She has over twelve years of research experience having worked as a clinical research assistant, multisite coordinator and grants manager and a clinical trials financial healthcare consultant. Amy comes to us from the College of Medicine Grants Management Office where she was a fiscal officer/ grants and contracts specialist since July 2014.
You can reach Amy at 247-4245, in Cunz Hall Room 265, or at butala [dot] 8
osu [dot] edu.
Training for Researchers
The Office of Research offers comprehensive training and education programs to meet the research needs of key personnel (faculty, staff, post docs, students) involved in the conduct of research at Ohio State. These programs are structured to provide key personnel with a better understanding of the research requirements, policies, and administrative processes that impact the research enterprise. Web-based training, workshops, seminars, and presentations related to responsible research practices, financial stewardship, research compliance issues, commercialization of intellectual property, electronic research administration tools, and other aspects of research administration are provided here.
Additional Resources
Additional support materials for College of Public Health faculty and staff are available on the following sites: