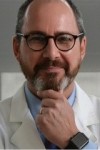 Christopher M. Weghorst, PhD
Associate Dean for Research
Professor, Environmental Health Sciences
Christopher Weghorst works collaboratively with individual faculty members, divisions, and centers to advance the college's research mission. He directs the work of the Office of Research. Weghorst earned his PhD in Biomedical Sciences (Pathology) from the Medical College of Ohio. He has a distinguished record of research, including advances in food-based cancer prevention and cancer genetics.
You can reach Chris at (614) 247-4942 or weghorst [dot] 2
osu [dot] edu.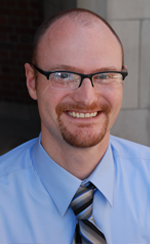 For help with post-award research support, contact Scot Erbe, Senior Grants and Contracts Specialist
Scot leads post-award grants management for the college, including compliance and laboratory safety and operations. He assists investigators with project administration and is our resident expert on non-personnel project expenditures such as sub-contracts, foreign subawards, purchase orders and consultant agreements. Scot has been an employee of Ohio State since 1999, previously worked in the Department of Molecular Virology, Immunology and Genetics as a laboratory manager, and earned his BA in Zoology from Ohio State.
You can reach Scot at 247-8727, in Cunz Hall Room 280A, or at erbe [dot] 7
osu [dot] edu.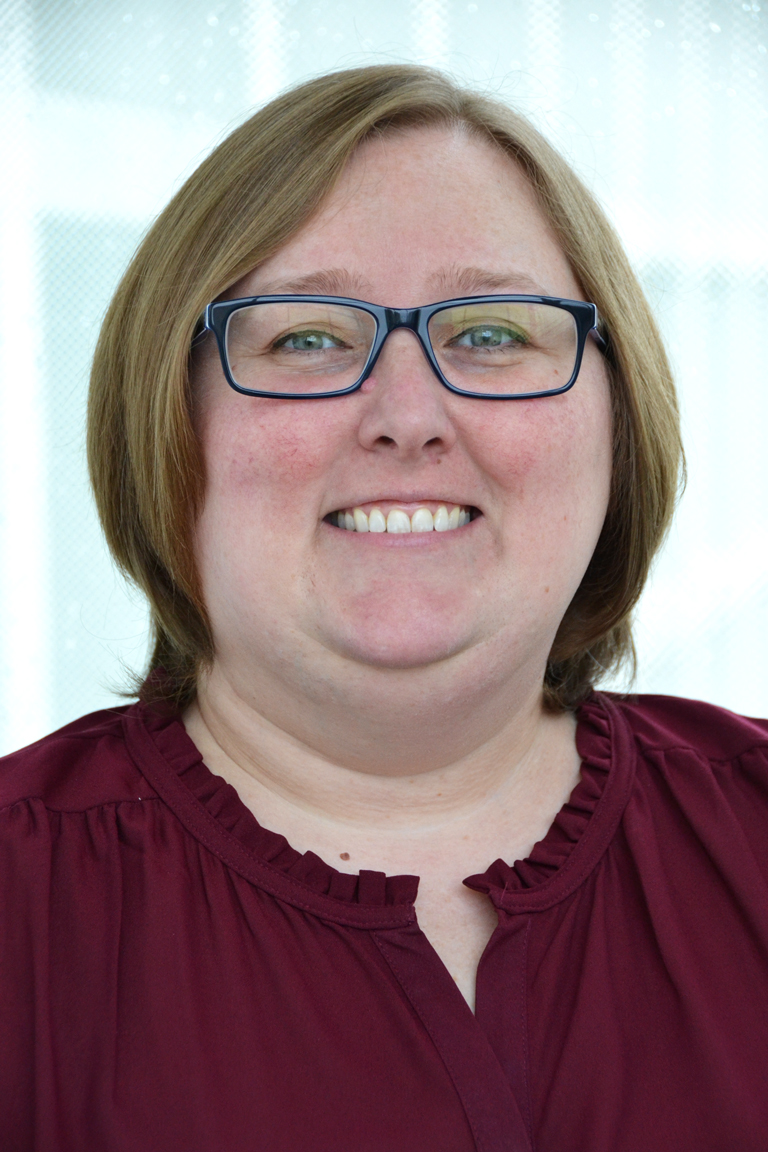 For help with pre and post-award research support, contact Amy Butala, Grants and Contracts Specialist
Amy serves as the Grants and Contracts Specialist for the College of Public Health's Office of Research, providing pre and post award support. She has over twelve years of research experience having worked as a clinical research assistant, multisite coordinator and grants manager and a clinical trials financial healthcare consultant. Amy comes to us from the College of Medicine Grants Management Office where she was a fiscal officer/ grants and contracts specialist since July 2014.
You can reach Amy at 247-4245, in Cunz Hall Room 280C, or at butala [dot] 8
osu [dot] edu.
Training for Researchers
The Office of Research offers comprehensive training and education programs to meet the research needs of key personnel (faculty, staff, post docs, students) involved in the conduct of research at Ohio State. These programs are structured to provide key personnel with a better understanding of the research requirements, policies, and administrative processes that impact the research enterprise. Web-based training, workshops, seminars, and presentations related to responsible research practices, financial stewardship, research compliance issues, commercialization of intellectual property, electronic research administration tools, and other aspects of research administration are provided here.
Mandatory Research Compliance: Responsible Conduct of Research Training
OSU is now requiring everyone who is eligible to conduct research to be trained in the Responsible Conduct of Research (RCR). As a first step, all research eligible individuals must take the Collaborative Institutional Training Institute "CITI" RCR course. Towards that end, please find several URL links below to relevant webpages for your review, determination of your current status and successful completion of this requirement. Please make sure that you and all "research eligible" individuals associated with your research program have completed the CITI Responsible Conduct of Research Course at your earliest convenience. The training must be completed by September 1, 2018 for continued access to key university activities related to research, including approval of grants, protocols and internal funding.
Those required to take the training include faculty, staff and students involved in the design, conduct or reporting of research, specifically: 
Full, associated, assistant and emeritus professors is conducting research
Employees with "research" in their titles (e.g., research directors, assistant directors, coordinators, managers, specialist, statisticians, aides, assistants and associates)
Postdoctoral fellows and researchers; graduate associates, fellows and trainees; and undergraduate fellows and trainees.
December 4, 2017 Email from Bruce McPheron, PhD, Executive Vice President and Provost
https://oaa.osu.edu/research-integrity
OSU Office of Research Compliance webpage: Responsible Conduct of Research
http://orc.osu.edu/regulations-policies/rcr/
OSU Office of Research: Accessing the Collaborative Institutional Training Initiative (CITI) Program (New and Existing Users) 
https://orhelp.osu.edu/support/index.php?/Knowledgebase/Article/View/122/34/CITI-RCR-Access-Instructions
Instructions:
Follow the URL below to start the process. 
http://orc.osu.edu/regulations-policies/rcr/ 
Click on "CLICK HERE TO COMPLETE RCR COURSE" 
Click on "Ohio State University Courses" 
*****If a Responsible Conduct of Research course is listed and the status is "Passed": You are already compliant. 
*****If a Responsible Conduct of Research course is listed and the status is "Not Started": You are NOT compliant. 
*****If a Responsible Conduct of Research course is NOT listed: You are NOT compliant. 
If you are NOT compliant: 
In the box entitled "My Learner Tools for Ohio State University" Click on "Add a Course" 
Go to "Question 1" and choose "Responsible Conduct of Research Course" 
Go to "Question 2" and choose the "Biomedical Research" RCR course. 
Submit 
To take the added course, click on the course title and begin the adventure. 
Once you have successfully completed the course, the university's data system will be updated automatically. 
Additional Resources
Additional support materials for College of Public Health faculty and staff are available on the following sites: