Public Health Law and Policy Analyst
Health Services Management and Policy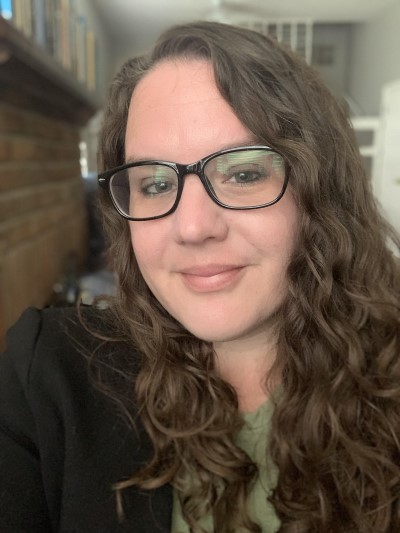 Crystal graduated in 2019 with a JD/MPH but has several years of social justice and legal research experience; specifically legal epidemiology, policy surveillance, and transdisciplinary collaboration.
Crystal is currently co- teaching at the Moritz School of Law with Professor Ruqaiijah Yearby on Health Equity, Policy, and Advocacy. This class is a collaboration with the CDC's Public Health Law Program and focused on health outcomes around discrimination in employment, specifically pregnancy discrimination. Other current projects include being a co-lead in the national Collaborative for Anti-racism and Equity (CARE), which encompasses continuing to track responses and declarations of racism as a public health crisis across the U.S. Two Robert Wood Johnson Foundation Grants investigator awards - the first dealing with Housing Enforcement in the U.S. and the second around health and racial equity in healthcare and health policy in the U.S.
Juris Doctorate with a Health Law Certificate; Saint Louis University, St. Louis, MO, May 2019
Master of Public Health with a Concentration in Health Policy and Management; Saint Louis University, St. Louis, MO, May 2019
Bachelor Degree in Management and Art; Webster University, St. Louis, MO, May 2009
Racism Is A Public Health Crisis: How Local Governments Are Responding (Aug. 2022)
Governmental Use of Racial Equity Tools to Address Systemic Racism and the Social Determinants of Health (Nov. 2021); final report for Are Cities and Counties Ready to Use Racial Equity Tools to Influence Policy?, (co-authored with Ruqaiijah Yearby, Sidney Watson, Charysse Gibson, Nicole Strombom, Katie Stamatakis and Keon Gilbert) (cited on Saint Louis' Public Radio (STLPR), a local station of National Public Radio (NPR) as SLU study finds racial equity tools can affect public policy)
Racism is a Public Health Crisis. Here's How to Respond (Sept. 2020); (co-authored with Ruqaiijah Yearby, Keon Gilbert, and Kira Banks) (Cited in support of the Passage of Connecticut House Bill No. 6662, declaring racism as a public health crisis, cited in the American Psychological Association Resolution to Combat Racism, cited in the 2020 Health Equity report for Boone County, MO; cited in the Resolution declaring racism a public health crisis in Bloomington, MN; and listed on U.S. House of Representative Ayanna Pressley's website).