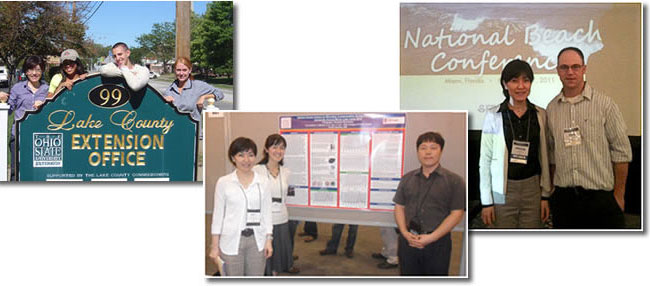 Postdoctoral Researchers
Manjunath Manubolu, PhD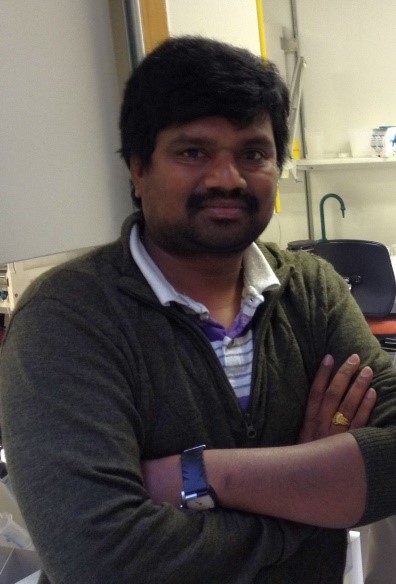 I earned my Ph.D. from the Department of Biochemistry, Sri Venkateswara University, India in December 2008. I have worked as a Postdoctoral Research Fellow at Swedish University of Agricultural Sciences, Uppsala, Sweden until 2013 on the effect of cyanotoxins on physiology of cattle and monitoring of cyanotoxins in the coastal zone of the Baltic Sea. I have also worked on gene expression pathways of fatty acid metabolism in high fat-induced mice. I have joined Dr. Lee's Lab in September 2015 as a Postdoctoral Researcher in the Division of Environmental Health Sciences, College of Public Health. I am working on quantification of cyanotoxin levels in fish from Lake Erie and Grand Lake St. Marys and cyanotoxin-related food safety issues. I also work with Dr. Stu Ludsin's Aquatic Ecology Lab.
PhD and Master Students
Tyler Gorham, MPH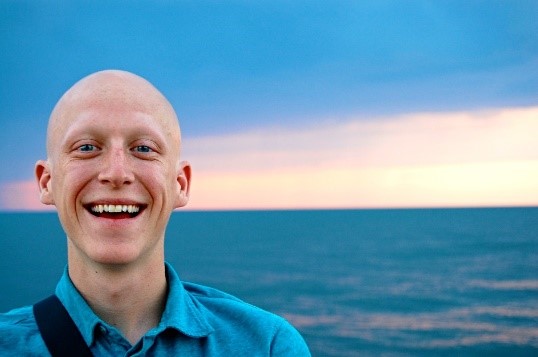 I joined Dr. Lee's lab in 2013, as a PhD student in the Division of Environmental Health Sciences at the College of Public Health. My dissertation research uses spatial analysis to investigate the impacts of cyanobacteria harmful algal blooms on cancer risks. I also work on a research team led by Dr. Elisabeth Root, applying spatial analysis and multilevel modeling to investigate individual- and community-level risk factors of infant mortality in Ohio. In my free time I enjoy camping, reading, and drinking coffee with my wife!
Seungjun Lee, MS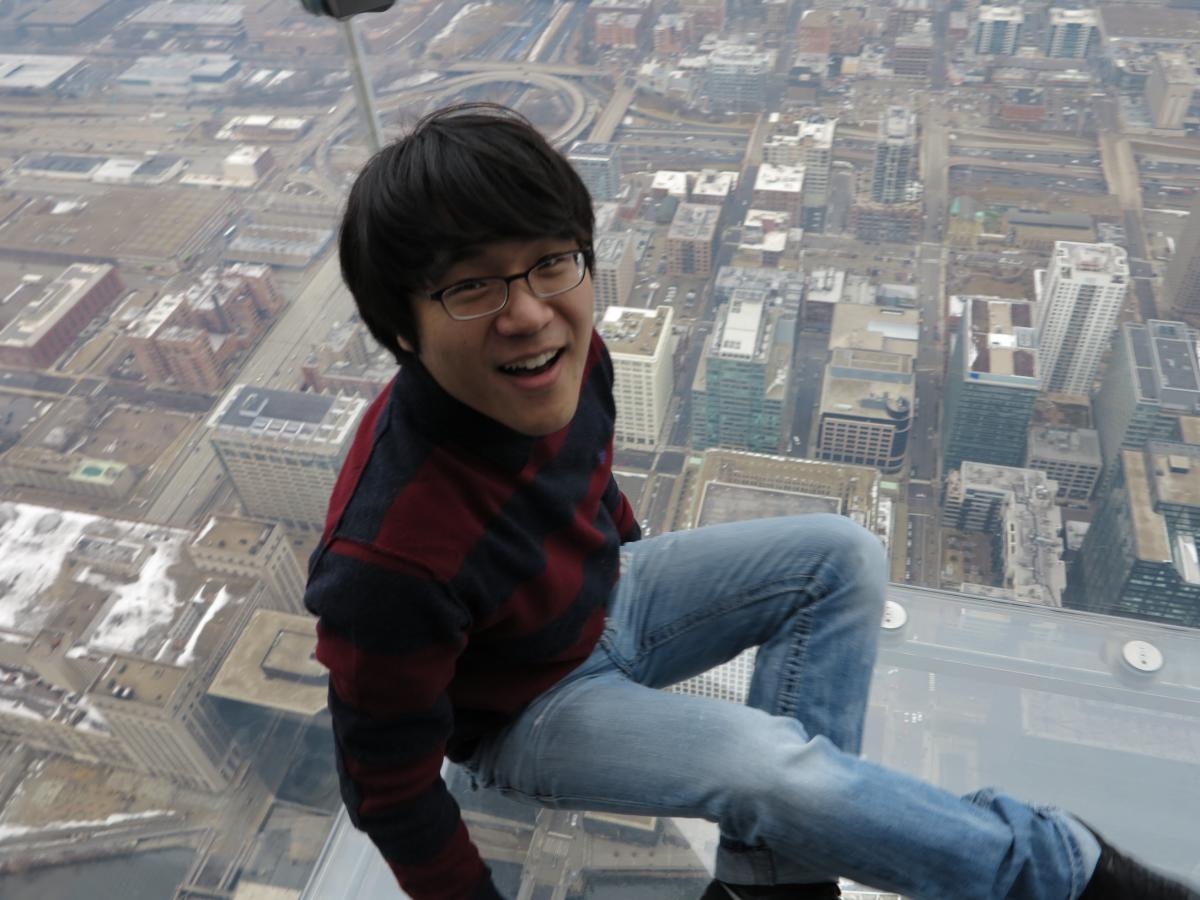 I joined Dr. Lee's lab as a MS student at the Dept. of Food Science & Technology in 2012 and am now a PhD student in the Environmental Science Graduate Program.  My primary research interest has been food safety. For my PhD research, I'm working on cyanotoxin accumulation in crops and the ecology of cyanobacteria. I'm also involved in the study about the dynamics of cyanophage and cyanobacteria in lakes. For my master thesis, I studied about promoting crop productivity using plant-growth promoting rhizobacteria in hydroponic systems and analyzed the plant responses using transcriptomic and metagenomic apparoch. I've also been working on emerging foodborne pathogens and microbial source tracking for studying the linkage between water contamination and food safety. I received my B.S. from the Division of Applied Biology and Chemistry from Kyungpook National University in Korea.
Igor Mrdjen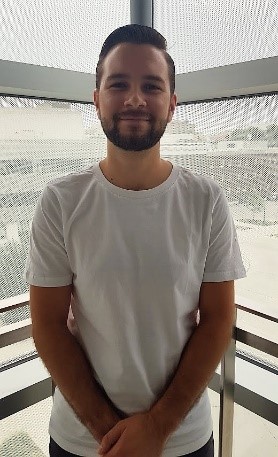 Since joining Dr. Jiyoung Lee's lab in 2014, I have developed many interests in various Environmental Health Sciences fields. My research covers a broad spectrum of topics concerning the cyanotoxin, microcystin. I am currently involved in several projects with aims to monitor harmful algal blooms using novel methods such as UAV technology and study bloom conditions in inland lakes that are not often monitored by health departments. Additionally, I am involved in research pertaining to liver cancer development in mice exposed to microcystin, and a way to reduce toxin concentration in source waters on a large scale. Before all of my work in Dr. Lee's lab, I obtained my B.S. in Biology at Baldwin Wallace University, located in Berea, OH. In my spare time I am an avid lover of sports, hiking, camping, and classic movies.
Pattama Ulrich RN, MPH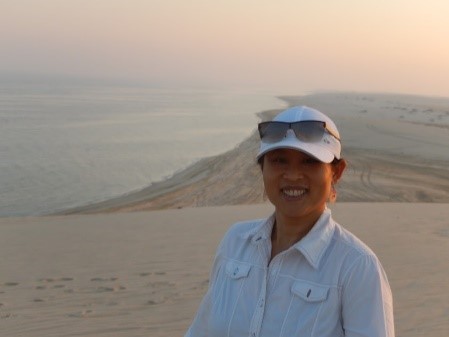 I am grateful to join Dr. Lee's lab since autumn 2015 as a part-time student in the Environmental Health Science doctoral program. I graduated with a Diploma in Business Administration from Stamford School of Management, Bachelor of Science in Nursing from The Ohio State University, Masters of Public Health from Wright State University, Graduate Global Health diploma from University of Chile, and Graduate Certificate in Global Health Strategies for Security from the Uniformed Services University of Health Sciences. My research interests are in One Health and water, particularly in health promotion and disease and/or illness prevention while optimizing the use of resources and sustainability.
Alba C. Mayta Apaza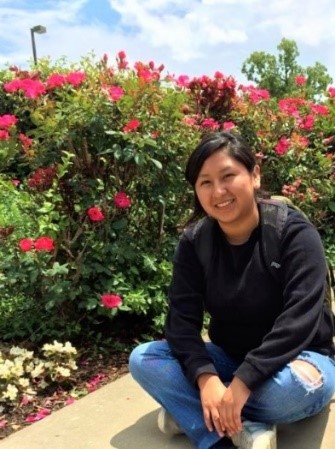 I joined in Dr. Lee's lab in Fall 2016 as a PhD student, Dept. of Food Science and Technology. I got my MS at the University of Arkansas and earned my B.Sc. in Food Science from Escuela Agricola Panamericana, Honduras 2013. I found myself involved in agriculture and food production and end up fascinated of all the science behind it. During an internship at Purdue I was introduce to microbiology since then I am very passionate about studying those microorganisms that are a threat for us, but also those microorganisms that makes us possible to function. I worked with Shiga-toxin producing bacteria and then modulation of human gut microbiome associated with diet. All this led me to be interested in the quality of resources not only for a balanced ecosystem, but also food security. In my free time, I enjoy playing any sport, learning new things, and always spend time with family and friends.
Xuewen Jiang
I joined Dr. Lee's lab in 2015 as a Master student of the Department of Food Science and Technology. With the Bachelor degree in Biological Science at Nanjing University, China, I am currently working on the degradation of microcystins in water and fresh produce using physical, chemical and biological methods, as well as controlling of harmful algal bloom by cyanophages. In addition, I am involved in other projects, including microcystin accumulation in fresh produce and soil. In my spare time, I enjoy working out, cooking, and watching movies.
Alina Yang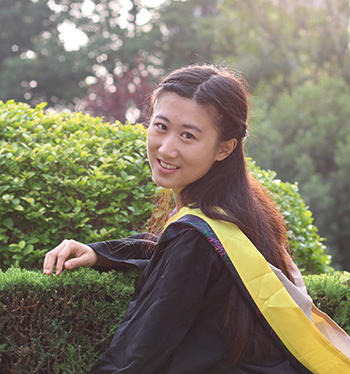 I joined Dr. Lee's group in 2015 as a Master student majoring in Food Science and Technology. I got my Bachelor's degree in Food Science and Technology from Nanjing Agricultural University in China in 2015. I am now doing research in non-thermal treatment for the inactivation of microorganisms in fresh produce. In my spare time, I enjoy dancing, swimming and playing the piano.
Jenna Birkmeyer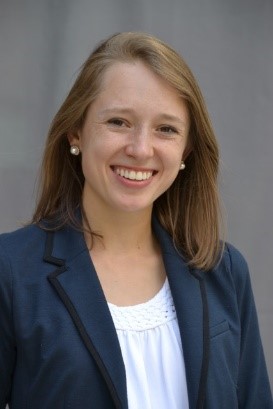 I am a master's student in the Environmental Health Sciences division, where I also earned a bachelor's degree in Environmental Public Health in 2016. I joined Dr. Lee's lab in early 2016, and recently traveled to Bolivia to study water filtration strategies in urban and peri-urban areas. My research interests within the laboratory currently include algal blooms and cyanobacteria— this semester, I will very likely utilize a One Health framework to analyze reporting of bloom-related diseases by veterinarians in the state of Ohio.
Wanyu Huang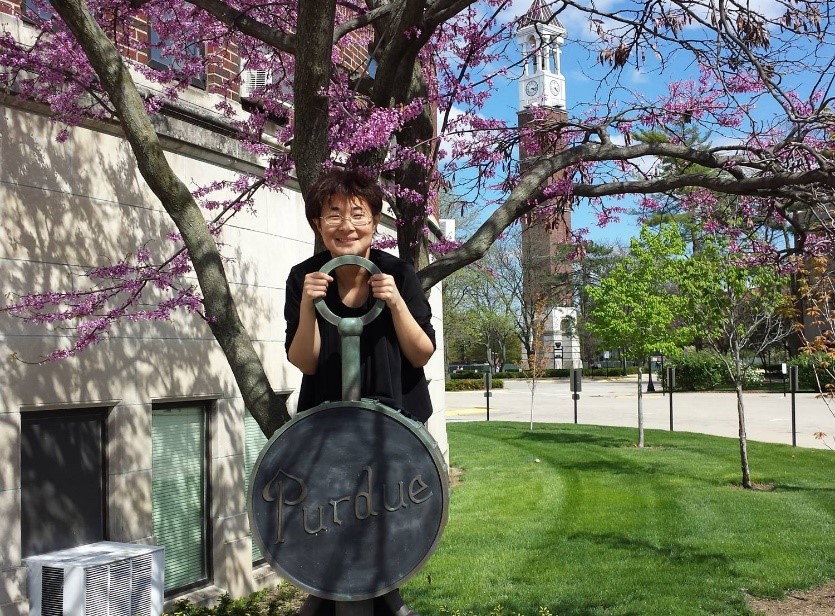 I joined Dr. Lee's lab in Fall 2016 as an ESGP MS student. I developed my love of science and nature from my childhood with the influence of my mother. I received my Bachelor's degree in Biochemistry from Purdue University in 2015. In the past year, I was a research assistant in Dr. Guo-Chun Ding's lab, China Agricultural University, studying Acidobacteria in soil and their responses to changes in land use. My current research is on assessment of sustainable storm water management and its impact on water quality & public health. Outside of the lab, I'm a passionate violinist and enjoy swimming and long-distance running.
Past Members
Chenlin Hu, PhD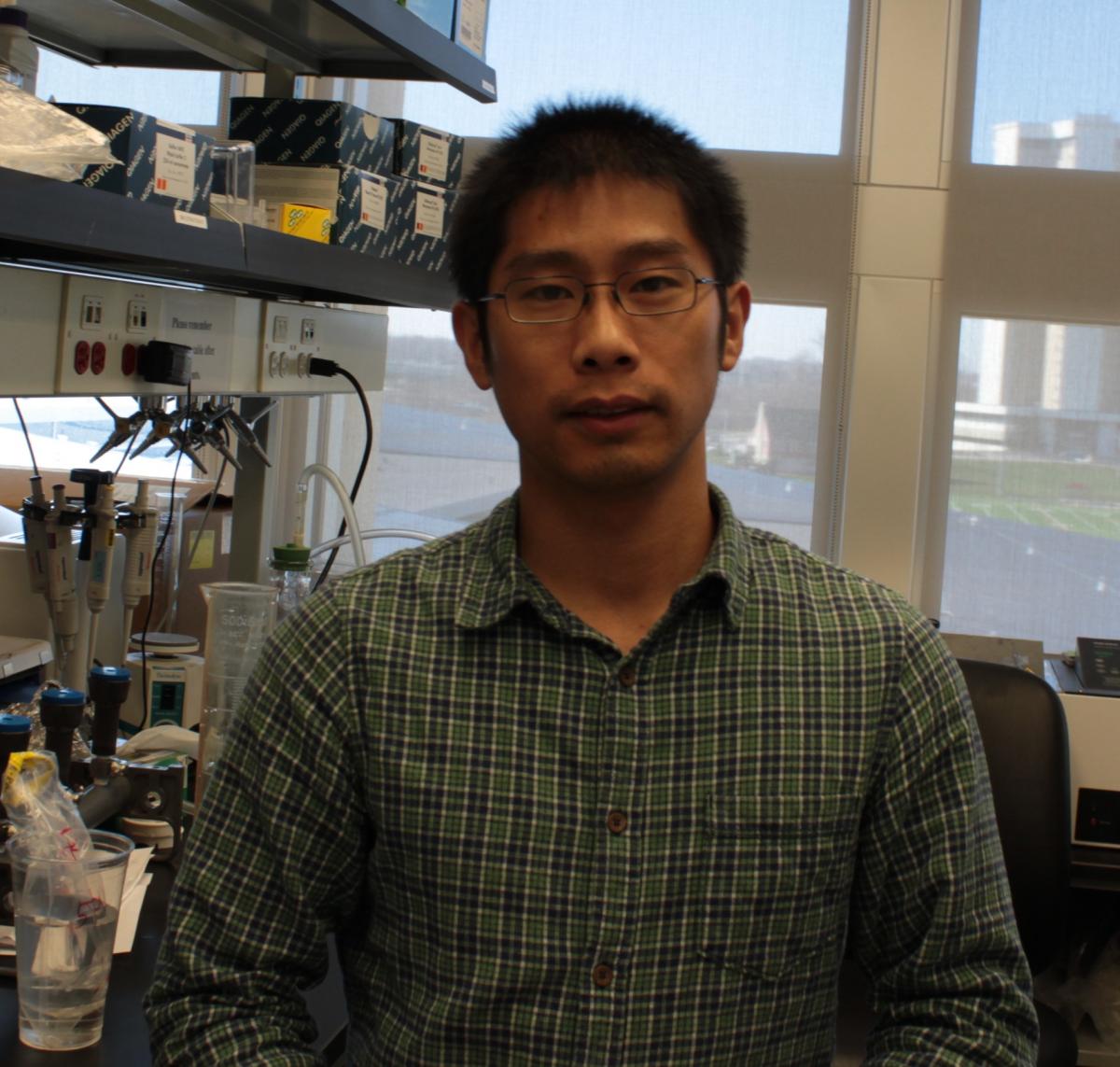 I attained my PhD degree from Institute of Hydrobiology, Chinese Academic of Sciences in 2012. At the same year, I joined Dr. Lee's microbiology lab to begin my postdoc research. Currently, I mainly work on Dr. Lee's EPA project, which studies the extreme weather impact on cyanoabcteria and water quality in Ohio.  And our research approaches are interdisciplinary and full of fresh challenges including microscopy, molecular and environmental microbiology and biochemistry that is what I most enjoy in Dr. Lee's lab. Tennis is my favorite leisure sport, but now I am not sure whether or not I am still good at it.
Eunyoung (Grace) Park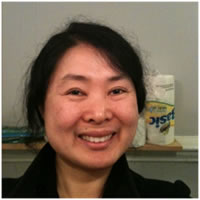 I'm a PhD student of Public Health student of specialization in EHS and joined Dr. Lee's lab in 2009. My research is how to reduce microbial risks in water using unharmful chemicals and the application for water disinfection especially for emergency preparedness. For my MPH, I studied the effectiveness of PAA for inactivating viruses and bacterial contamination in water and food. Now my reserach is about on-site wastewater treatment: public health impact of the reuse of the water for irrigation. I got both a B.S. and M.S. from Yonsei University in Seoul, Korea. I am currently living in Upper Arlington with my husband and two sons.
Tsung-Ta (David) Hsu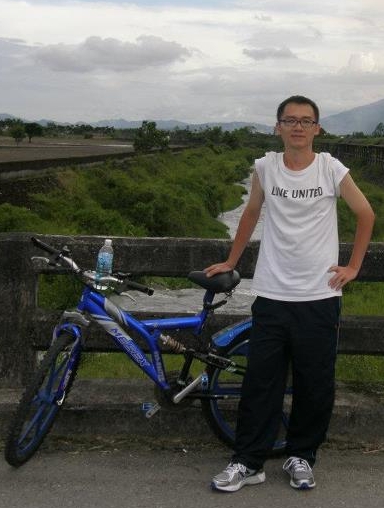 I am a PhD student in Environmental Science Graduate Program. I earned my Bachelor's degree in Biochemical Science and Technology and Master's degree in Microbiology and Biochemistry from National Taiwan University, Taiwan. From 2008 to 2009, I also studied in California Polytechnic State University as an exchange student. Before attending OSU in 2012, I worked at a biopharmaceutical company in Taiwan as a Cell Culture Process Research Associate. At Dr. Lee's Lab, my research interest is to apply my background in microbiology to environmental sciences. In my spare time, I enjoy engaging in outdoor activities and volunteer services.
Feng Zhang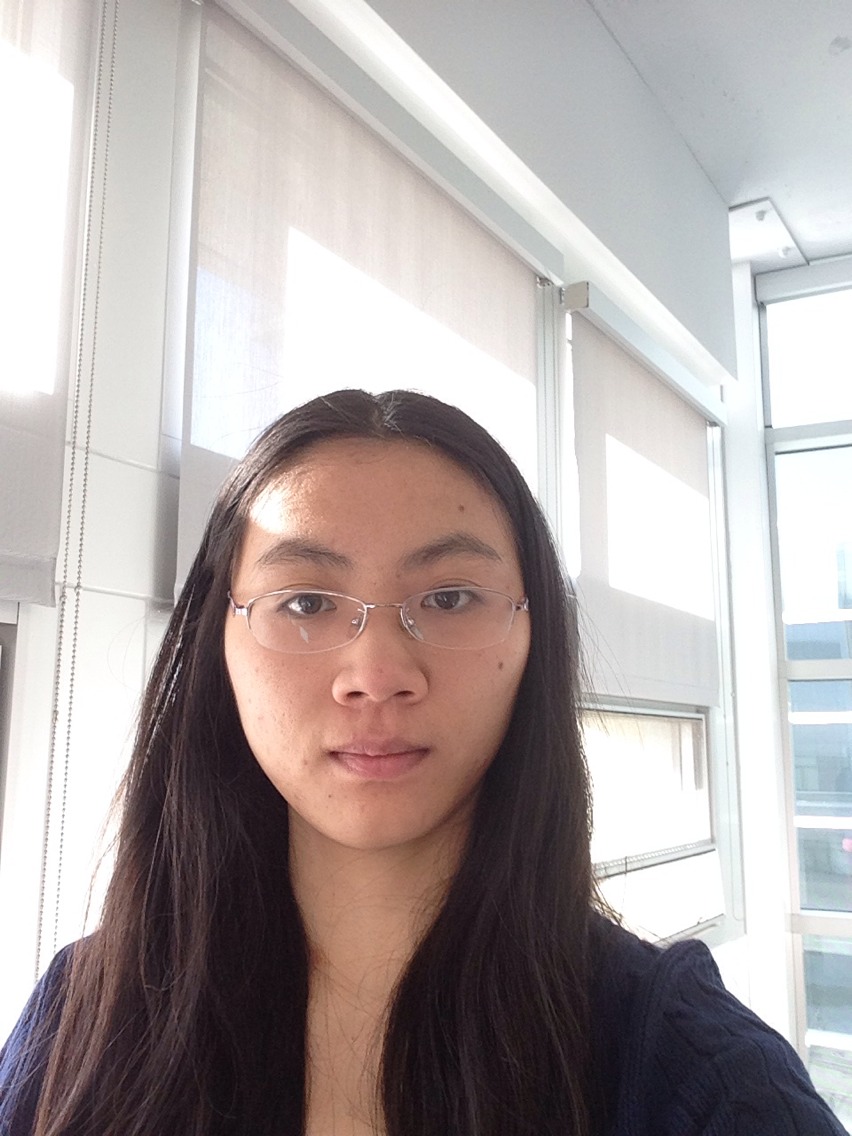 I joined Dr. Lee's group in 2011 as a PhD student in Environmental Science Graduate Program. I got my B.S. in Environmental Science from Peking University in China in 2011. I am interested in water quality issues and its public health impact. Now I am working on harmful algal blooms (HABs) in the Lake Erie regions. I am trying to find out relationships between environmental factors and the dynamics of HABs.
Jessica Healy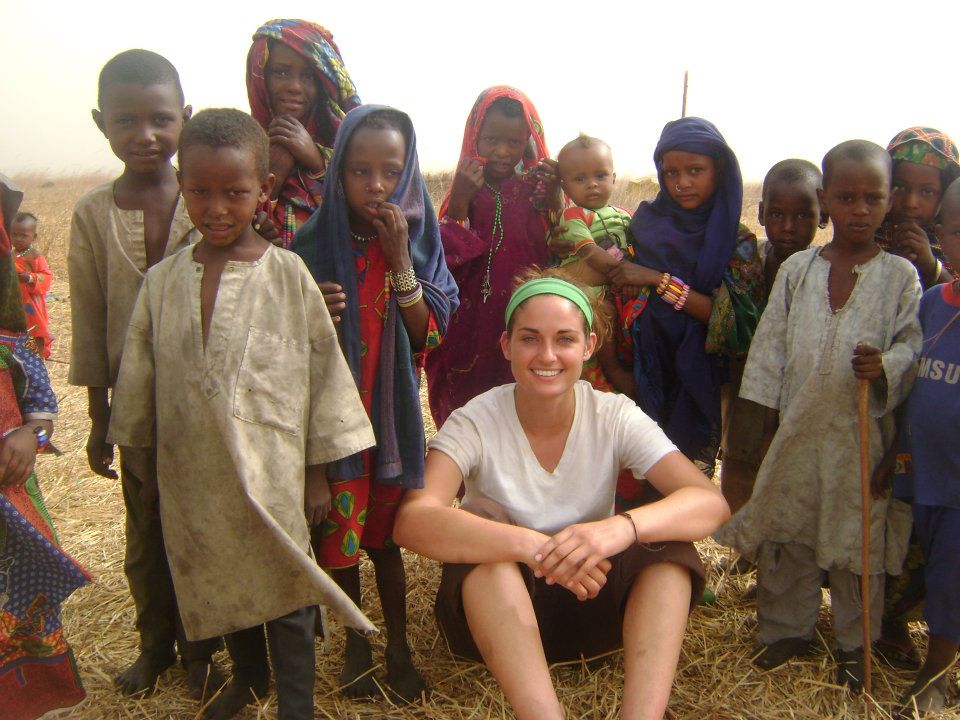 Hi! I am a veteran Buckeye and received my B.A. in anthropology in 2012 before beginning my master's in public health later that year. I joined Dr. Lee's lab in 2013 because of my interests in infectious diseases, especially those that are waterborne. It's been a great fit and I have been very lucky to work with a great group of fellow researchers. In addition to working on my MPH in Environmental Health Sciences, I am also completing a specialization in Global Health and have done public health work in Africa (Cameroon) and South America (Paraguay). My current project focuses on evaluating disease risk factors, to the microbial/DNA level, and drinking water quality in the Far North Region, Cameroon, and how exposure to different factors affect diarrheal disease outcomes. Beyond my current project, my research and academic interests are extremely broad and eclectic. In addition to infectious diseases and environmental sciences, I'm also interested in antimicrobial resistance, ecology, zoonotic diseases, the impacts of social and cultural on health, ethical research and distribution of medicines, social justice, anthropology, indigenous rights, nutrition, food safety and security, and foreign languages. When I'm not working on research or academic pursuits, I enjoy running, yoga, soccer, cycling, trekking, cooking with my husband, trying new cuisines, taking in some of the fine arts scene here in Columbus, working on my Spanish and French, and traveling to interesting locales both at home and abroad.
Chris Rea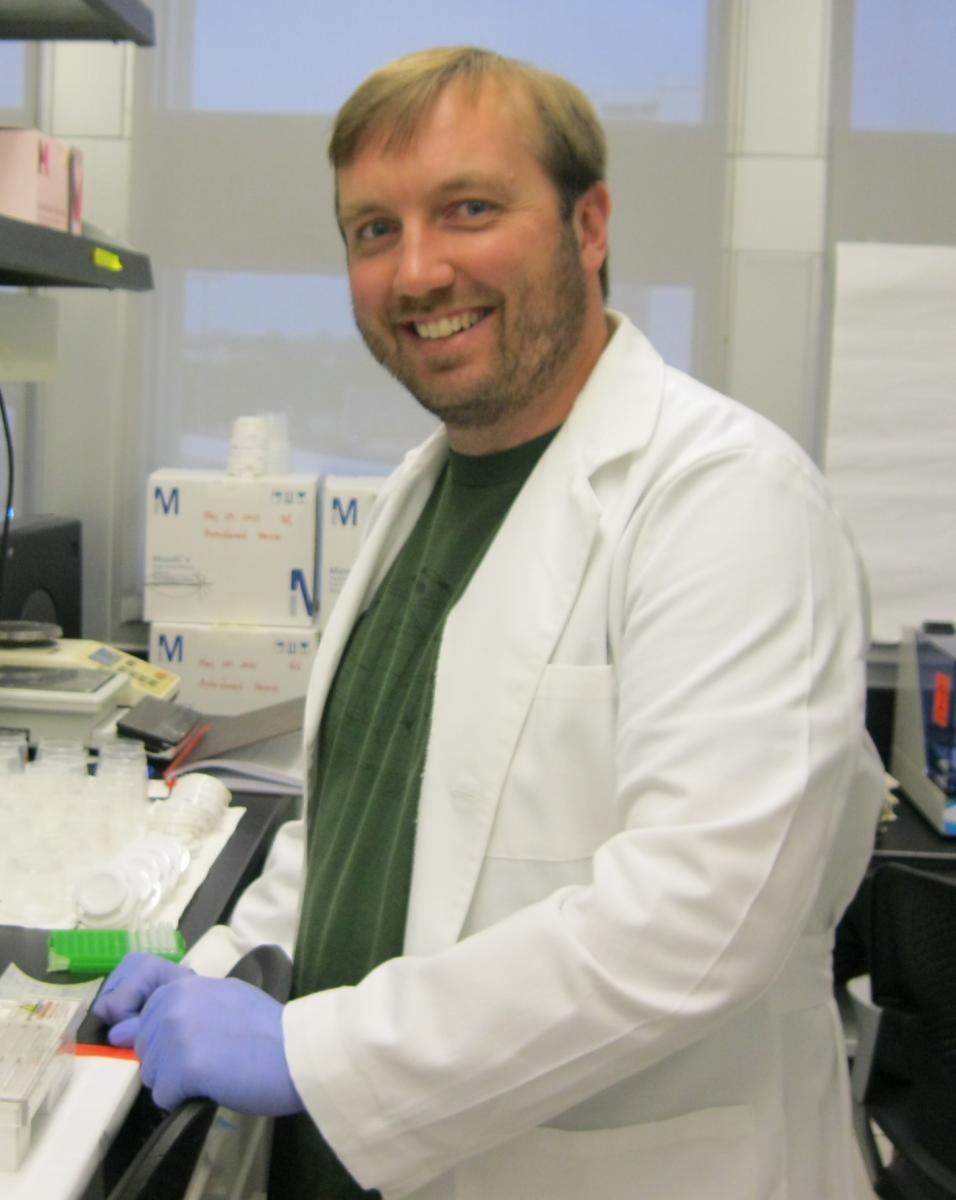 I am a PhD Candidate in Environmental Health Sciences within the College of Public Health. My research interests are diverse, but include emerging infectious diseases of zoonotic origin, as well as the influence of ecological alterations and climate change on human health. My current research is focused on understanding connections between wildlife (i.e. avian species), environmental processes, and human health, especially as related to the ecology of waterborne pathogens and their impacts on recreational water quality. Prior to joining Dr. Lee's lab in autumn 2011, I earned a Bachelor's degree in Sociology from Vanderbilt University and a Master of Public Health degree from the Ohio State University. I also have a strong interest in Global Health and have spent time in Bangladesh and China working on water and health-related projects. My love for nature and the outdoors has fueled my interest in environmental health sciences and when I'm not logging hours at my favorite local coffee house or in the lab, I enjoy spending time outdoors hiking, biking, kayaking, or taking photos.
Cheonghoon Lee, PhD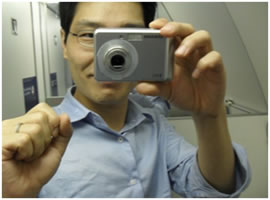 I earned my PhD from the School of Biological Sciences, Seoul National University (SNU), South Korea in Aug, 2006. I also worked at SNU as a postdoctoral research fellow until August 2010 working on developing methods for detecting pathogenic bacteria and enteric viruses in water environments (tap water, seawater, wastewater, etc) and foods (vegetables, fruits, and shellfish) based on cell culture and molecular techniques. I joined Dr. Jiyoung Lee's lab in September 2010. I have been involved in the following environmental and public health-related topics:
Enteric virus internalization in vegetables;
Source tracking with host-specific genetic markers (human and waterfowl).
I like watching sports (baseball, basketball, soccer, etc) and movies. I also like going for walks.
Chongtao Ge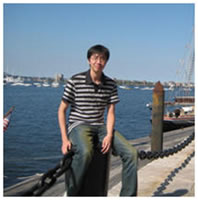 I joined Dr. Jiyoung Lee's group as a PhD student in the Department of Food Science and Technology in 2009. My current research focus is on food safety and detection of food borne pathogens using metagenomics methods. I have studied the microbial community and foodborne pathogens in seafood with Polymerase Chain Reaction-Denaturing Gradient Gel Electrophoresis (PCR-DGGE) (Ge et al. 2012). I am also working on an ozone and UV disinfection. We study their efficiency in inactivating microbes in fresh produce as an alternative to chlorine and its impact on water quality. Now I am investigating the impact of plant stress (extreme weather events and lettuce mosaic virus) on Salmonella and hepatitis A virus internalization in fresh produce (Ge et al. 2011).
Jason Marion, PhD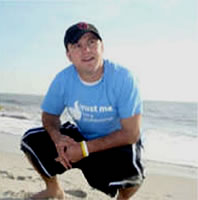 I am a Postdoctoral Researcher in Environmental Health Sciences. My love for lakes, streams and everything else that the Southern Ohio landscape has to offer started at childhood. My passions led me to earning degrees in Environmental Science (B.S.) and Biology (M.S.) from Morehead State University, and Environmental Health Sciences (Ph.D.) from The Ohio State University. I received a fellowship from Public Health Preparedness for Infectious Diseases (PHPID) at OSU during my doctoral years. After 10 years working for Ohio State Parks, I gained substantial interest in resolving problems with recreational water quality determination, an interest I share with Dr. Lee. My research interest is developing predictive models of recreational water quality (Marion et al. 2010) and exploring alternative methods for quantifying fecal indicators and cyanotoxin that are rapid, easy and inexpensive. Tying my work directly to human health, I am also exploring the association between self-reported human illness, swimming exposure and recreational water quality at an inland Ohio reservoir. Together, Dr. Lee and I are developing a new IMS-ATP method for rapidly detecting human fecal contamination at Lake Erie beaches with support from the Ohio Lake Erie Commission and US EPA (PI-Dr. Jiyoung Lee). Given my love for fishing and ornithology, I am often easily distracted in the field.
Chang Soo Lee, PhD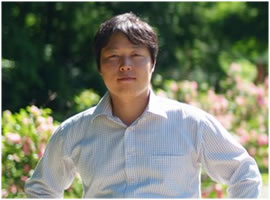 I earned my PhD from the Department of Biological Sciences, Korea Advanced Institute of Science and Technology (KAIST), South Korea in 2007. I worked at the Korea Research Institute of Bioscience & Biotechnology (KRIBB). In May 2009 I joined Professor Jiyoung Lee's lab as a post-doctoral researcher.
I have been involved in the following environment-related topics:
Development of detection systems for Bacteroides, Enterococcus and norovirus based on molecular biotechnology;
Pseudomonas aeruginosa monitoring from aerosol and water;
Endospore regulation of Bacillus in food processing using functional genomics.
I enjoy playing tennis and golf, or taking a weekend trip with my family.
Melissa Cheung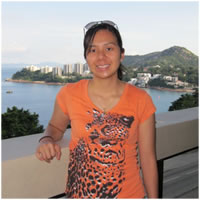 I am a Masters of Public Health student in Environmental Health Sciences. I received my B.S. in Biology from Ohio State in 2009. I'm interested in water quality issues, especially harmful algal blooms and their impact on public health. I joined Dr. Lee's lab in 2011 and am working on measuring cyanobacteria toxin and nutrient levels in lake samples.
Vanessa Burrowes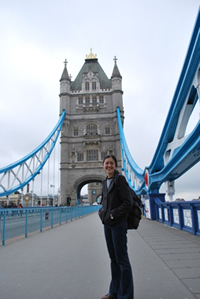 After discovering that I wanted to do undergraduate research this past autumn quarter 2009, I joined Dr. Jiyoung Lee's lab and began my research projects titled "Microbial Contamination from Failed Septic Tank Systems and Its Impact on Water Safety" and "Intense Human Impact on Microbial Contamination during the Ohio State University Annual Mirror Lake Jump 2010". I presented at Denman Undergraduate Research Forum and American Society for Microbiology General Meeting. As I work through my undergraduate B.S. in biology with Honors Research Distinction, I hope to pursue an MPH in public health and branch out my research experiences towards the government sector, particularly towards the CDC or FDA realms. Although I am not sure which particular branch of public health I would like to engage in, I know that I do want to help improve the day-to-day living conditions of the general public before they get to the point where they need to be hospitalized. In my sparse and treasured spare time, I like to look up my favorite sheet music to play on the piano, travel around the world, and wander off to get lost in the great outdoors while taking photographs.
Susan Rymut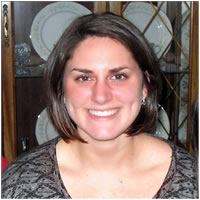 I am an undergraduate student pursuing a B.S. in Food Science. Joining Dr. Lee's lab in 2011, I now have my own project studying the internalization of Salmonella in hydroponically grown mung bean sprouts in the event of water contamination and effective sanitizing of internalized pathogens. In my free time I enjoy cooking, running, and look forward completing my first triathlon.
P. Senyo Agidi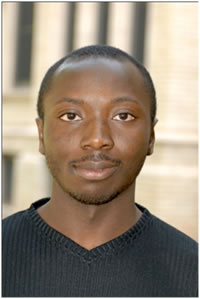 I'm a MPH student and joined Dr. Lee's lab in October 2010. I received B.S. from College of Wooster majored in biochemistry and molecular biology. After graduation, I worked at the University of Rochester. Now I'm studying about the fate of fecal microbial contaminants along the on-site disinfection system using human-specific IMS/ATP and multiple genetic markers.
Now Mr. Agidi attends a medical school in Florida. We wish you good luck on your studying and believe that you will become an awesome doctor.
Jonathan Lutz, PhD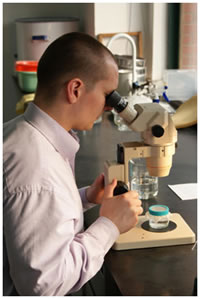 After completing my MPH while working in environmental consulting in Northeast Ohio, I returned to my alma mater (and hometown, Columbus) to pursue a PhD in Environmental Health Sciences. Immediately impressed by the translational nature of Dr. Lee's work, I joined her lab to learn microbiological and molecular epidemiological techniques for pathogen detection. My research interests focus on pathogen surveillance and the disruption of transmission in the built environment. Current projects with Dr. Lee include antimicrobial resistance of Pseudomonas aeruginosa in pools and spas, and the evaluation of different sampling swabs for biofilm collection and rapid analysis. Soon, we will also be comparing surface sampling methods for Methicillin-resistant Staphylococcus aureus (MRSA) and conducting a surveillance study of MRSA in the community. When not buried in an article or under a lab coat, I enjoy travel, trying new "hole in the wall" restaurants, and riding my motorcycle.
Now Dr. Lutz is Vice President at an environmental consulting firm in Cleveland.
Wannasawat "View" Ratphitagsanti, PhD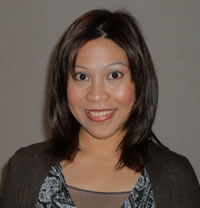 I am a postdoctoral researcher originally from Thailand. After receiving my PhD in Food Science and Technology in 2009 from The Ohio State University, I joined Dr. Jiyoung Lee's lab. My primary research is to develop a rapid detection system of viable Bacillus spores in water, spice powders, and beverage packages using ATP bioluminescence and real-time PCR (Ratphitagsanti et al. 2012). This stream-lined two-tier procedure is fast , sensitive and simple with the omission of a time-consuming enrichment step. I am also interested in multiplex real-time PCR method that targets spo0A sporulation gene and the viability of Bacillus.
Now Dr. Ratphitagsanti is Faculty of Agro-Industry at Department of Product Development, Kasetsart University in Bangkok, Thailand.
Kaedra Wetzel, MPH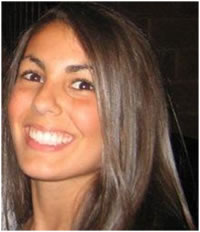 I am a 2008 graduate of The Ohio State University with a B.S. in biology. I entered the MPH program in fall of 2008 and began research in Dr. Lee's lab that quarter. My project was studying microbial flora from herbs and edible flower (Wetzel et al. 2010). I also worked on preparing DNA from germ-free mice samples for DNA sequencing. Other research focused on developing a protocol for capture and recovery of P. aeruginosa from aerosols generated in the lab (Lee et al.2011). I graduated with my MPH with a specialization in Environmental Health Sciences in winter of 2010 and I am now living in the DC metro area. Currently, I am employed as an associate by ICF International, a company specializing in identifying and quantifying the effects of chemicals and pathogens on human health and the environment. When I am not working, I enjoy golfing, working out, and playing with my new dog, a clumber spaniel named Lexi.
James Rosenblum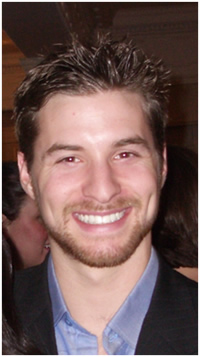 Originally from Michigan, I earned my Bachelors degree in Biochemistry from Eastern Michigan University (2005). I later received my Master's in Public Health from The Ohio State University: Environmental Health Science Division (2009). My exposure during my Master's program influenced my current research interest in Anaerobic Digestion (AD). I am interested in learning more about AD since it plays a significant role in the communities' environment by acting as a means of waste treatment, nutrient rich fertilizer, and alternative energy in the form of biogas. In addition to AD and its role in public health, I am also working as a graduate researcher on Dr. Jiyoung Lee's project that studies Aqueous Ozone's treatment of fresh produce. I have many interests and hobbies including international travel, scuba diving, underwater photography, flying, and a variety of sports.