Rachel Saadey completed her Applied Practice Experience at Columbus Public Health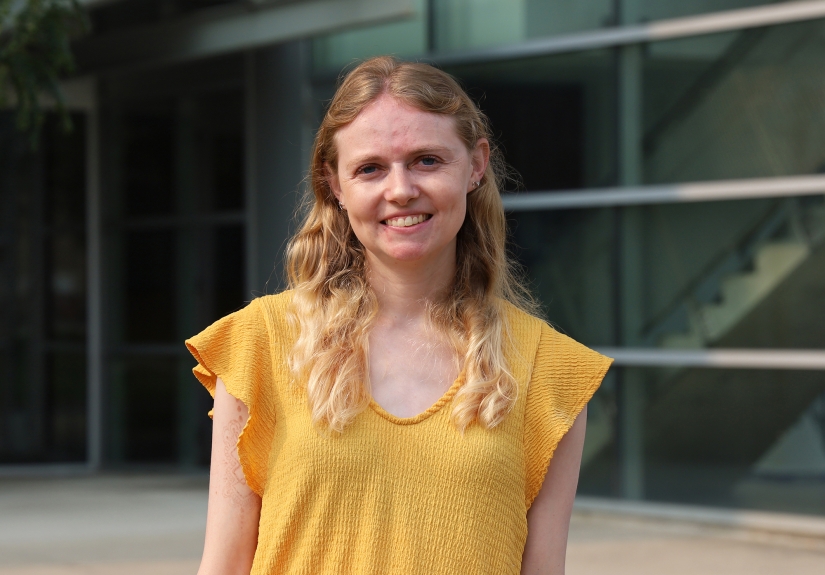 Master of Public Health-Epidemiology student Rachel Saadey went into the summer thinking she might be interested in a career focused on infectious disease. Now, she's sure of it. 
Saadey spent her summer interning with Columbus Public Health's Office of Epidemiology where she worked on their 2022 summary of reportable diseases. The annual report summarizes data on infectious diseases that must be reported to state and local health departments, illnesses such as Lyme disease, measles and sexually transmitted infections.
Working on this report and learning about the day-to-day work of epidemiologists made this a "dream internship" for Saadey, who's interest in pathogens stems from a microbiology course she took as an undergraduate.
"I'm learning a lot of different things all the time," she said. "Before I joined the (College of Public Health) program, I didn't know anyone who was in public health at all. Getting to know the other epidemiologists there, they were very welcoming, and it was nice to get to know other people in the field."
Saadey analyzed data, created graphs and wrote break-out summaries for the report that concentrated on diseases occurring at significantly higher or lower levels than previous seen. She also shadowed practitioners in the agency's environmental health division and went into the field to catch mosquitos for West Nile Virus testing. 
Saadey's internship served as her Applied Practice Experience (APE), an integral piece of the MPH program that challenges students to apply what they've learned in the classroom to a public health setting. 
The APE gives students the opportunity to explore what focus area or work setting they would enjoy after graduation, said Amy Ferketich, interim chair of the College of Public Health's Division of Epidemiology. 
"It's never too early for students to begin to think about the experience and also to talk to other students and their advisors about what they want to do," Ferketich said. "There are so many opportunities."
Dawn Williams, CPH assistant director of practice education and career services, encourages students to work with their faculty advisers to identify interesting opportunities and connect with the team in her office and other Ohio State career resources for support. In her conversations with students, she urges them to seek out experiences that will be personally meaningful, she said.
"Think about what interested you in a degree in public health — what is it that drew you to our program?" she said. "Sometimes it might be a personal experience. Keep that in mind when you are selecting your APE."
Jeanetta Keslar, a Columbus Public Health epidemiologist, said Saadey was a "great asset" to the team and made contributions that serve the agency's broader goals of promoting public health. 
"It's really beneficial for us to know what diseases are out there," Keslar said. "That's why we do the report — to see the trends, to see what's increasing or if our team needs to focus on certain interventions or things in the community."
Keslar, who has worked in public health for eight years, said the hands-on experiences she gained interning at a local health department are what propelled her own career. She encouraged CPH students to seek out internship opportunities at Columbus Public Health.
Saadey offered advice for her fellow MPH students as they explore APE opportunities.
"Be open to a lot of different opportunities," she said. "Apply to as much as you can, and it should be a good experience for you."